WHY HOME PRICES ARE GOING UP DURING COVID RECESSION
ARE WE HEADING TOWARD A HOUSING BUBBLE?

The Las Vegas market has been hit particularly hard when it comes to hospitality. As of April 2020, the Nevada Department of Employment, Training, and Rehabilitation has reported 6.3% of the state's workplace has filed for unemployment. These are uncertain times for many, and that is not to be taken lightly. But as the population straddles the opinions of how long the shutdown will continue with the desire to go out and continue living life under the new usual, the market has responded in a surprising way in the first month of closure.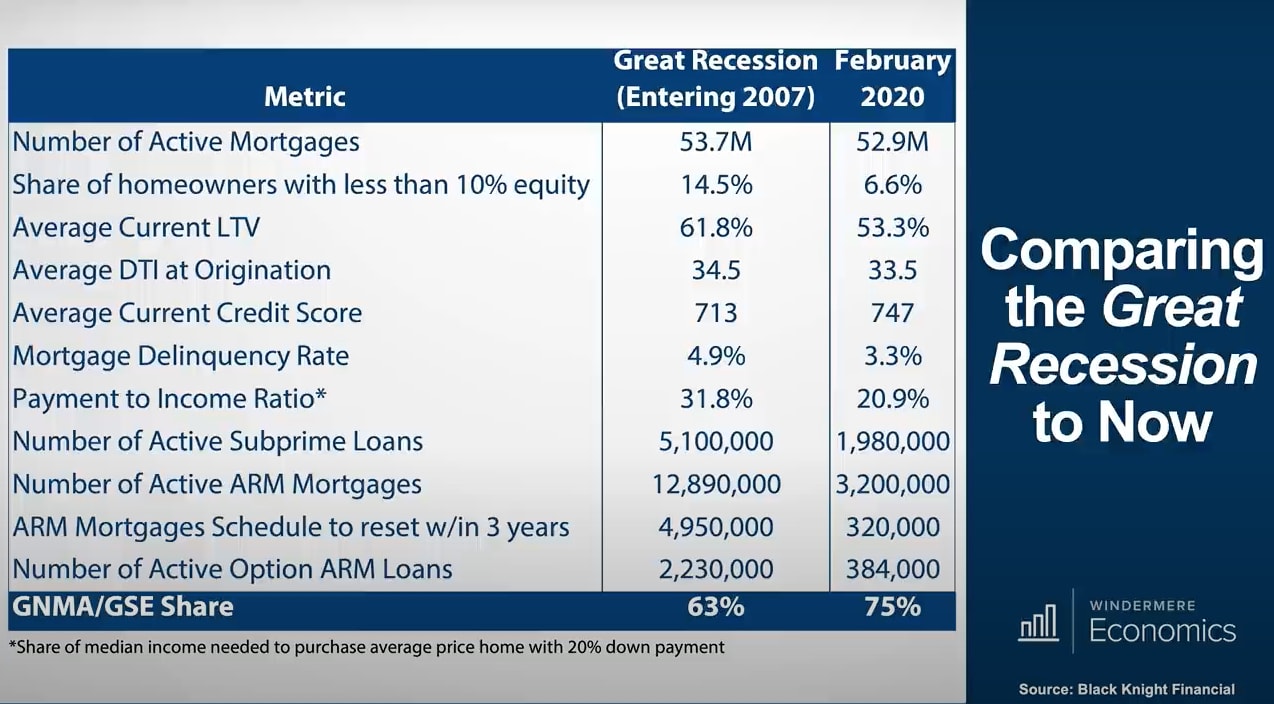 "YES"

While Las Vegas has hundreds of thousands of hospitality workers unemployed during the social distancing safety measures, Southern Nevada is also a diverse city with rich enterprises in finance, tech, healthcare, and energy that remain open. While the market has slowed in the number of transactions and increased slightly with number of days on the market, pricing has remained stable. There are many factors that could be contributing to this, a few I will delve into now.

There's the possibility that the market hasn't caught up to the gravity of unemployment numbers. With the government moratoriums on evictions and foreclosures, we many not know the true depth of permanent job losses and business closures. Even when businesses do reopen, many will encounter issues with supply chain and customer influx. The rose-colored view on this is that we are experiencing a global shutdown and the federal stimulus is assisting in concessions to assist those who have suddenly found themselves without a job, and that the huge unemployment rates are based solely on closures. As businesses are permitted to open, many will be seeking workers to get back up and running. Completely anecdotal evidence suggests many have quarantine fatigue and are anxious to go back out and patron businesses again, but will it be enough to overcome those who are wary of visiting dense enclosures again? Only time will tell.


"NO"

Unlike the housing crash of 2008, we are not particularly over-leveraged. According to Black Knight Financial, in 2007, 14.5% of homeowners owned less than 10% equity in their home. That is extremely high, as it says that even a moderate decline in housing prices (let alone an industry-wide collapse) would mean that mortgage debts were higher than the home value itself. With the burst of 2008, record numbers of homeowners walked away and those who did have equity quickly put their homes up for sale, causing a huge surplus of inventory, further contributing to and prolonging the crash.

In contrast, at the end of 2019, Atom Data Solutions showed that 26.7% of homeowners had more than 50% of equity in their homes. The cushion of equity means that even for those furloughed or temporarily laid off, many will hold onto their homes due to government assistance with deferred payment options up to one year. So that brings us to the meat and potatoes:


SHOULD I WAIT TO SELL?

Being in real estate, I am biased to those I encounter who are looking to buy or sell their home. From personal observation, those who were already looking to place their homes on the market are pulling their listing to see how business resumes, reducing the inventory of homes for sale. Because they have so much equity in their home, they have felt it is unwise to place their home at a reduced cost out of fear and accept a reduced net profit from reactionary selling. Furthermore, reduced rates have increased re-financers who are only increasing their cash and tightening the hold onto their homes.

Those who need to sell their home are placing their homes on the market with a reduction in cost. However, there is still a slight increase in buyers, so it remains a sellers market. If you'd like a free home evaluation, please call or text me at 303.489.6049 and we can connect on your specific neighborhood.


SHOULD I WAIT TO BUY?

As a caveat, real estate financing is an extremely nuanced matter that should only be discussed with a credible lender who knows about your finances personally and deeply. Generalizations do not fare well when it comes to real estate financial advice. That being said, those people who qualify and have been waiting for a dip in housing prices are still buying, and quickly at that. There have been several homes with multiple offers and competitively priced homes are seeing the benefits. So who is buying?

Newly/early retired are looking for homes. Southern Nevada is a warm, centrally located state with many outdoor activities, high commerce, low taxes, and fewer bugs than humid states. It draws homebuyers from all over the country. I've encountered many people who are moving here to be closer to family, as Las Vegas and Henderson still has incredibly attractive pricing compared to California and Utah and is easily accessible to other states within a short drive. People who are upgrading or changing homes to accommodate a post-COVID lifestyle are searching for more space, more outdoor entertainment, and privacy. If you're curious to see what you qualify for, please email me at [email protected] and I will connect you with credible lender options and walk you through the steps of buying a home during COVID.
While there are down payment assistance programs for qualifying buyers that pay for the down payment, and often times part of closing costs, there are additional services to account for when buying a home. You will need to pay for the inspections, appraisals, annual taxes, and insurance.
When you borrow any amount of money to buy a home, mortgage lenders will insist that you purchase homeowner's insurance that's sufficient to cover the amount of your loan. While some lenders mandate homeowner's insurance to protect themselves, the best homeowner's insurance policy will also protect your financial interests. Be sure to take photos of all your expensive items for tracking and keep your value up-to-date to keep your insurance accurate and ensure you're covered for everything that you own.
Take all expenses into account when deciding if you're ready to buy a home, but waiting for a drop in the market could leave you waiting too long. We are currently in a heavy seller's market with quadruple the number of buyers to sellers as inventory slinks to record lows and buyer demand skyrocketing with interest rates as low as 2.5%. If you have weighed the costs, feel comfortable with the monthly payments, and find a home you can see yourself in, waiting for prices to drop could leave you missing out on years of equity.
​​​​​​​

NEXT STEPS

Realtors and lenders are market professionals who can advise you on the best options and help define your risk tolerance, but you're in control of what is the best decision for your circumstances. These are unprecedented times, and I only have so many words I can write as a generalization. The best way to make an education decision is to have a professional lender look over your financials and meet with me to consider all options on the best next steps regarding real estate. I'm happy to meet (virtually or in person) to walk you through the process and help define your real estate goals. My business is based on referrals, so I strive for superlative client experiences. I'm happy to answer any questions and don't require any obligation during the refining process. I love living in Southern Nevada, and my goal is to help build it up stronger.